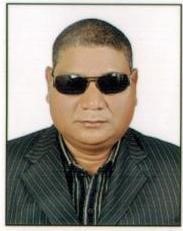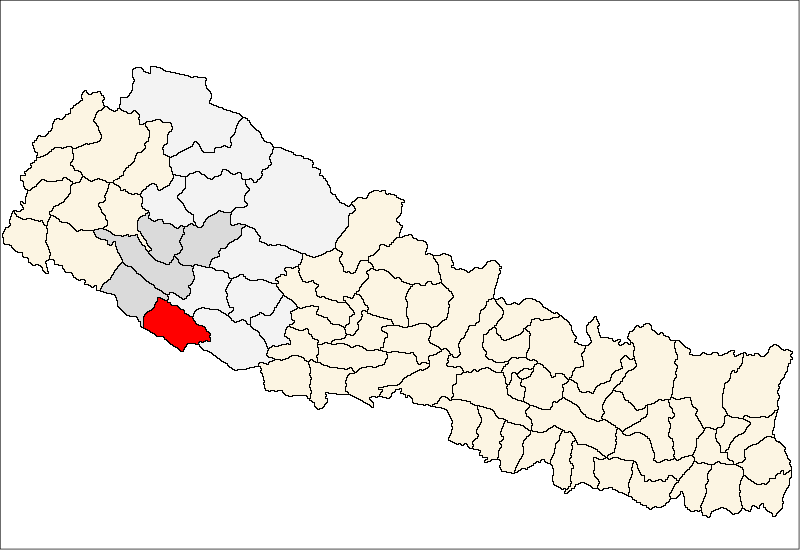 Mr. KL Rana is an area coordinator in Nepalgunj, a major city in Western Nepal. Mr. Rana has volunteered with NCEF in this city for several years. As a vision-impaired teacher and volunteer, he brings his passion for education to our students of all abilities. Below is an excerpt from a recent conversation with Mr. Rana about his work.
Tell us something about yourself.
I am the proud father of two sons. I have three brothers and a sister. I completed my Bachelors degree in education in 1998. Education is my passion, especially for differently abled students.
What work do you do for NCEF?
I perform and help coordinate a range of activities for NCEF in Nepalgunj. Whenever we want to add new students, I try to find the most deserving of our applicants. We have a large number of students in Nepalgunj. I keep track of their progress and help them in anyway I can so that they can succeed in school.
How did you hear about NCEF?
I heard about NCEF from another volunteer in Bhrikuti Nagar, which is nearby in the greater Nepalgunj area. There were two students in Nepalgunj at the time. Due to the dedication of our team in Nepalgunj, we have been able to support almost 20 students every year now.
Tell us about the students who were selected for scholarships this year.
This year, we are providing financial assistance to 19 students in Nepalgunj, including a few new students. One student, Suman, is vision-impaired and comes from a poor family; he could not even afford clothes. Another student, Sun, is also vision-impaired, along with her sisters and mother. A third student, Lil, is also vision-impaired. Our small help with educational expenses provides a tremendous opportunity to these students.
How do you communicate with program director, Mr. Tripathi?
We stay in touch with Mr. Tripathi in Kathmandu, who is also a volunteer and coordinates work throughout Nepal, by email and phone calls. For quick questions, answers, and status update, phone calls are great. For document transmittal, we scan them and send by emails.
How much time does NCEF-related work take?
We spend 2-3 hours every month on NCEF-related activities. At the end of the academic year, we spend a little more time because we have to compile their academic record and re-assess their financial situation before we decide to renew their financial assistance.
Do you have any message for our friends, supporters, and readers?
What I have noticed recently is that the poorer students cannot afford access to computers and I worry these students may fall behind others in the long run. NCEF or other organizations could look into assisting in digital literacy.
Still, students are fully utilizing the support we are giving them and trying to make their future. I wanted to thank all the donors who make our work possible on behalf of our students. Your support is especially appreciated by the disabled students as they too want to become productive citizens of the world.
You have volunteered with us for several years. What has changed over the years?
We have seen a lot of changes in the last several years. We are supporting more students now. We started with 3 and now we are supporting 19. I feel their academic performance is better these days. The local community, including school and parents, have recognized our contribution in the community and we have earned some goodwill. The reporting and forms have improved over the years, but I feel there is still room to make the process more efficient. We also have more volunteers, in some months even 10, but earlier we had a hard time recruiting beyond 2 or 3 volunteers. Overall, I feel we need to support even more students in Nepalgunj.
From everyone at NCEF, we would like to thank Mr. Rana for his dedication to our students and for his efforts to ensure students of differing abilities receive the same chance at a quality education. His important work would not be able without your generous donations. To continue your support to Mr. Rana, his students, and all of the students sponsored by NCEF please donate today.